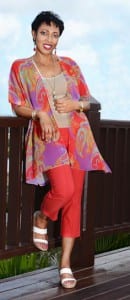 After working for ten years at one of the Big Six Accounting Firms of the 1990's, Donna Every left her accounting career to pursue her passion of helping people to live more fulfilled lives.
She published her first inspirational book What Do You Have in Your House? and soon followed this by The Promise Keeper and Arise & Shine. She was featured on the cover of Personal Excellence magazine in June 2010 for her article Beating the Economy based on her book What Do You Have in Your House?.
She published her first business novel, The Merger Mogul, in 2012. Her articles based on that book were featured in over 40 publications and on websites such as Yahoo! Finance, Reuters.com, MSNBC.com, CBSNews.com and MarketWatch.com. She followed it up with a sequel, The High Road, a year later.
Her first historical novel The Price of Freedom climbed to #1 in two categories on Amazon's Kindle Store: Multicultural & Interracial and Caribbean & Latin American. She released another contemporary romance, What Now? in 2015 and she is about to release Free in the City, the sequel to The Price of Freedom.
She was listed as one of Barbados Today's Women Inspiring Change for International Women's Day 2014 and she has just been named as one of 31 Caribbean Women to Watch by Girls Who Write Blogs.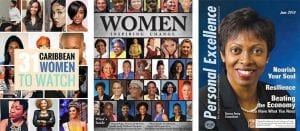 She writes a weekly column The Buck Stops Here in Barbados Today, an online newspaper.  She is the Barbados Ambassador for Women's Entrepreneurship Day and the Barbados Facilitator for the InfoDev WINC Acceleration Program for growth-oriented women entrepreneurs.